MCViewPoint
This is the system the one world government people want to use to replace rights and your Constitution.
Imagine enforcement goons from Sierra Leone coming to your house and carting you off for violating a law only they knew existed.
https://www.rt.com/op-ed/481651-george-soros-european-court-judges/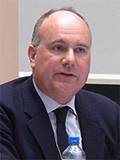 A study by the European Center for Law and Justice in Strasbourg has revealed several conflicts of interest between judges at the European Court of Human Rights and NGOs funded by George Soros.
The European Center for Law and Justice is an NGO which often appears at the court to campaign on social, family and religion-related issues. I am proud to be listed as a research fellow at the ECLJ but in reality I have written only one article for the center's website and I receive no salary from it. I had no role in writing the report.
The study has found that, out of the…
View original post 1,316 more words