Iowa Climate Science Education
The hardest thing to explain is the glaringly evident which everybody had decided not to see.

? Ayn Rand
The latest version of the Global Historical Climatology Network from NOAA has completely removed the 1940?s blip, the global warming hiatus, and the 1940s to 1970s global cooling.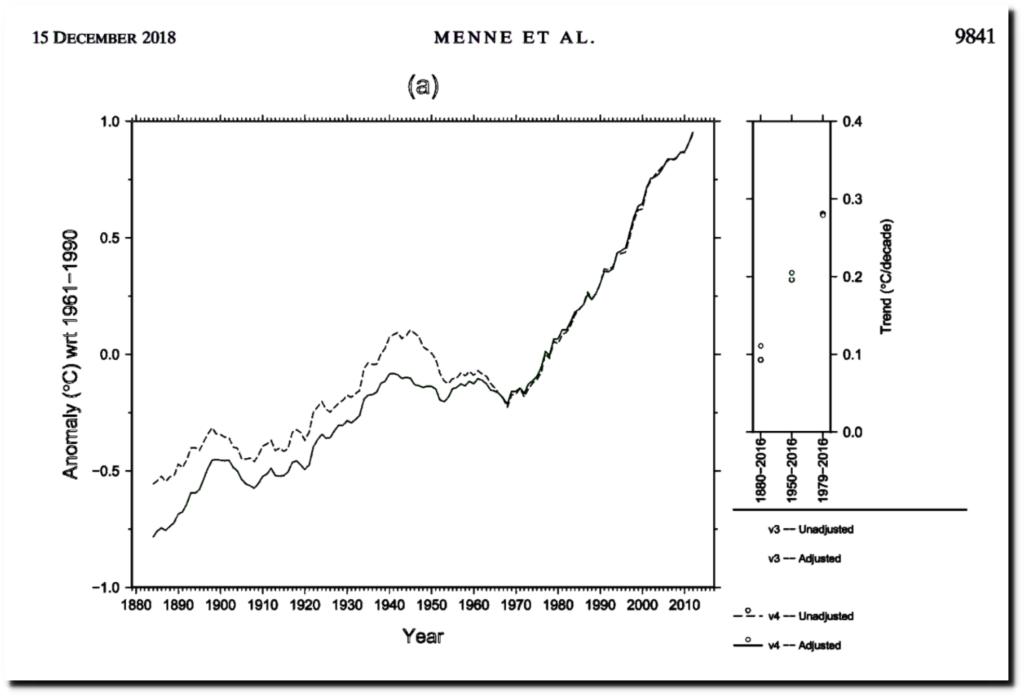 Climate scientists said they were going to do it, and they did it.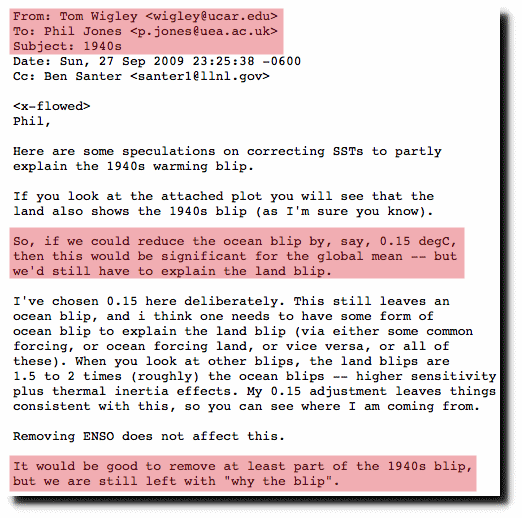 As of 45 years ago, there was no net warming from 1870 to 1970, and about 0.4C cooling from 1940 to 1970. That has all been erased.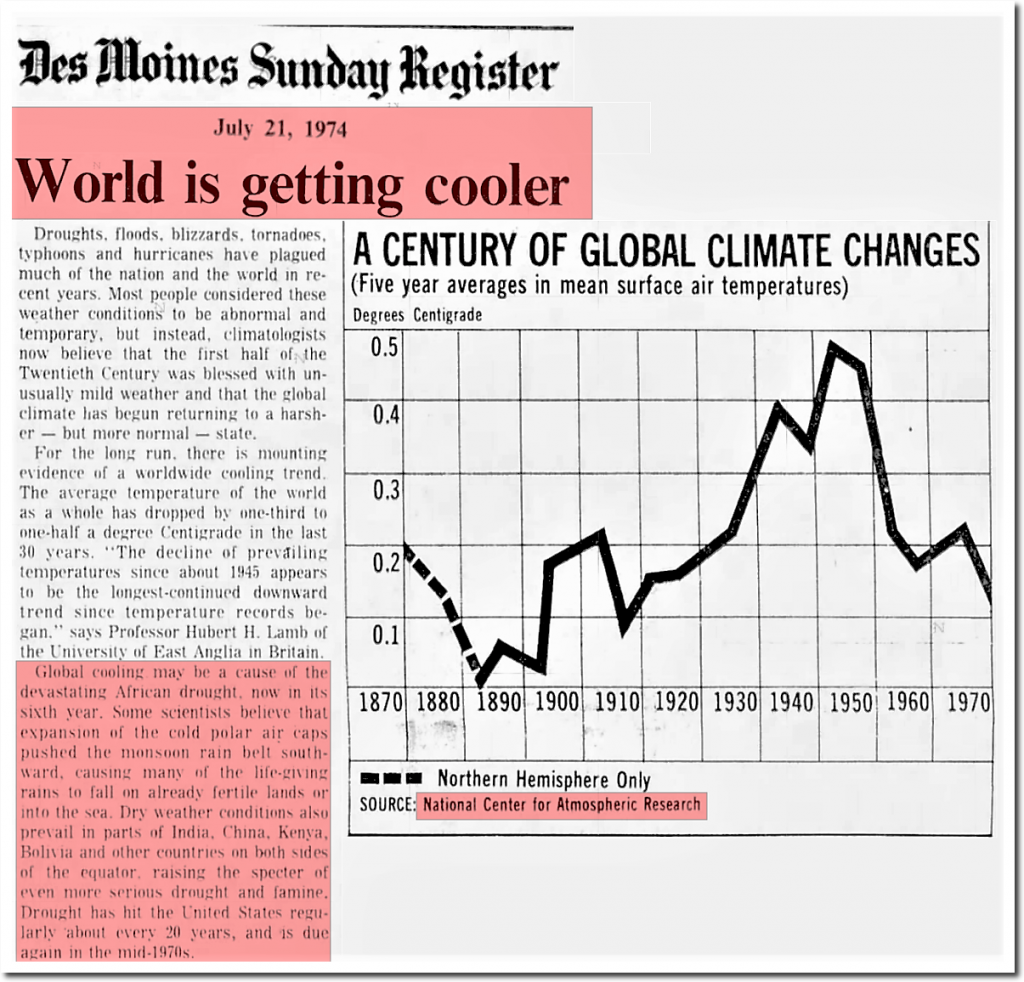 21 Jul 1974, 13 ? The Des Moines Register at Newspapers.com
The global warming hiatus, which was central to the IPCC report, has been erased.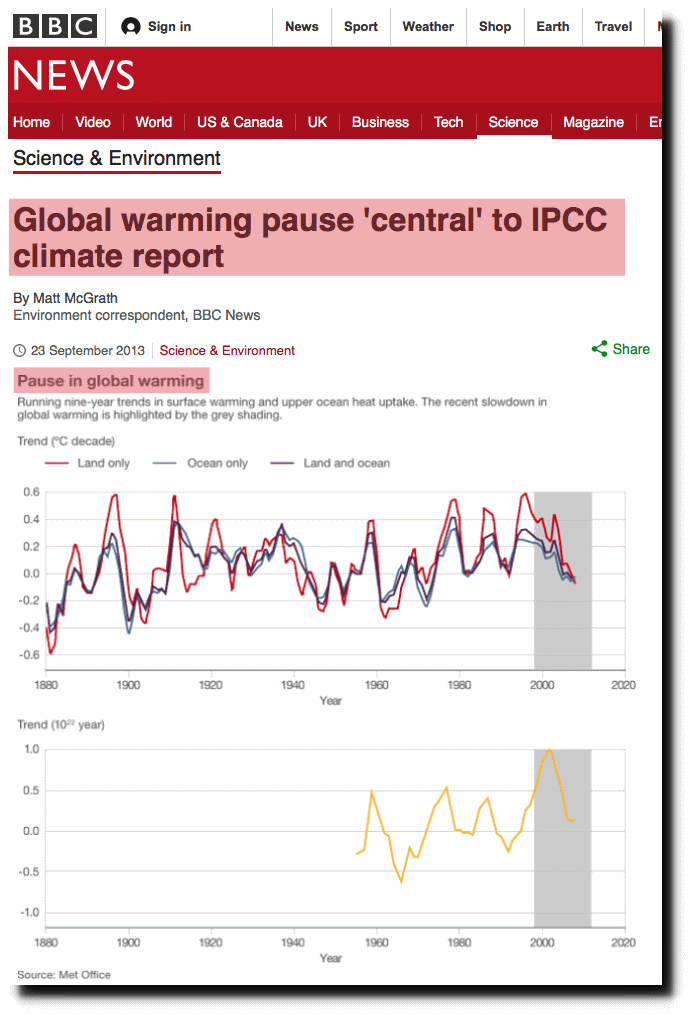 Global warming pause ?central? to IPCC climate report ? BBC News
The 1921-1979 cooling, reported by Tom Karl, has been erased and turned into 0.5C warming.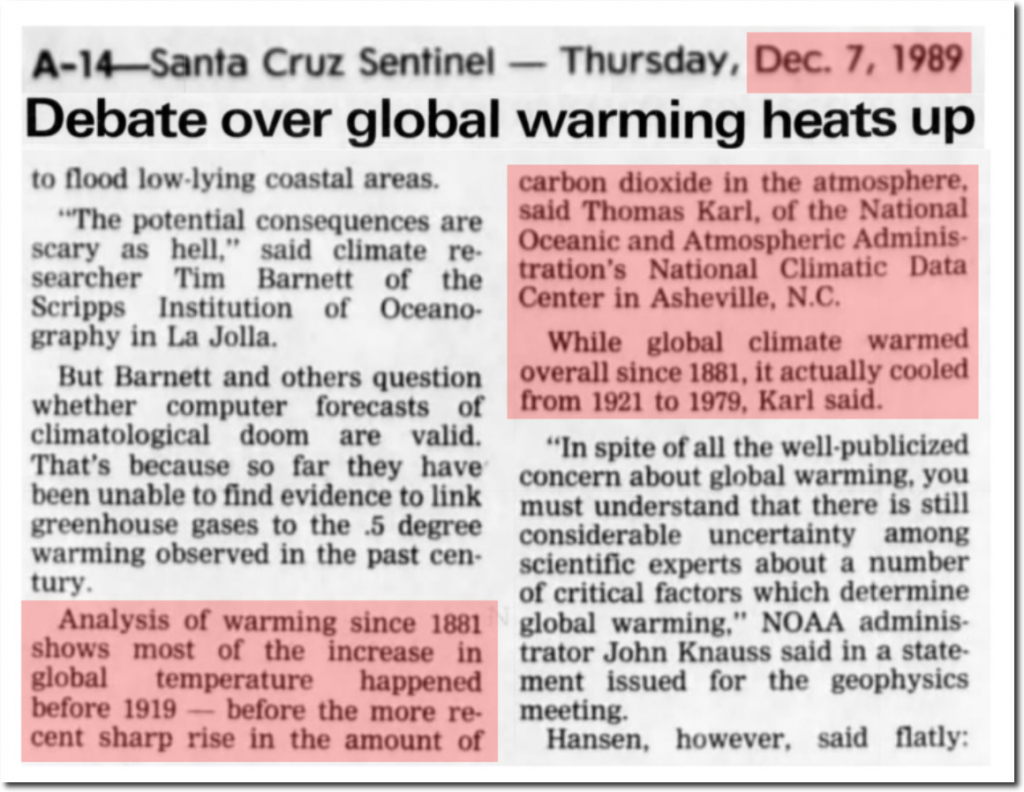 View original post 121 more words