Fearless Blog
Birth control pills increase the risk of ischemic stroke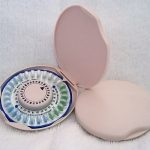 (NaturalHealth365) In a sobering review published in January of this year, researchers from Loyola University Medical Center confirmed an unexpected yet potentially devastating side effect of birth control pills: an increased risk for ischemic stroke.
In fact, this review is an updated account of a paper originally published in the journal Medlink Neurology in 2003.  The truth is: many studies have revealed the link between stroke and oral contraceptives – a medication currently taken by an estimated 100 million women worldwide.
The most common type of stroke is MORE likely to happen when taking birth control pills
Ischemic stroke accounts for about 85% of all strokes. These types of strokes occur when a part of the brain becomes starved of blood, generally due to a blood clot which blocks circulation.
The other main type…
View original post 301 more words