The Flexner Report
…was a very useful tool commissioned by oil magnate John D. Rockefeller. Rockefeller had made a massive fortune with Standard Oil and was setting his sights on gaining a monopoly in the drug and pharmaceutical industry. However, first he had to get rid of the competition, which consisted of natural non-allopathic healing modalities – naturopathy, homeopathy, eclectic medicine (botanical and herbal medicine), holistic medicine, etc. Hemp was also a threat to his plans, since cannabis has tremendous medical benefit – it can be used to alleviate pain for numerous diseases and even has anti-cancer properties. How did Rockefeller deal with this? By means of the Flexner Report.
Enter Abraham Flexner on the Rockefeller Payroll
Rockefeller paid Abraham Flexner to visit all the medical schools in the US at that time. He released the so-called "Flexner Report" in 1910, which called for the standardization of medical education and concluded there were too many doctors and medical schools in America. Rockefeller then used his control of the media to generate public outcry at the findings of the report – which, by means of the classic elite strategy of "Problem, Reaction, Solution" as David Icke calls it, ultimately led Congress to declare the AMA (American Medical Association) the only body with the right to grant medical school licenses in the United States. This suited Rockefeller perfectly – he then used the AMA (which may be better called to the American Murder Association due their widespread use and endorsement of toxic vaccines, drugs, chemotherapy and radiation) to compel the Government destroy the natural competition, which it did through regulating medical schools.
READ MORE
http://freedom-articles.toolsforfreedom.com/flexner-report-rockefeller-ama-takeover/
RELATED:
Health, Inc.: How Modern Medicine Became a Monopoly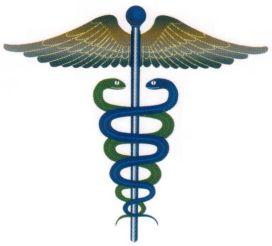 Today I give you the true story about how modern medicine became the only show in town. This is an important lesson to know, because it will help you to understand the business of medicine better, and the unsavory and corrupt beginnings of our current system of medicine.
When you are sick and go to the doctor, you take it for granted that you are going to the person who knows what to do to help you get better. When the doctor diagnoses what your problem is, and then pulls out his or her prescription pad and writes you a prescription for a drug that will take care of the problem, you then feel relieved.
READ MORE
http://drmichaelwayne.com/blog/health-inc-how-modern-medicine-became-a-monopoly/